전송 안개 감지기 Rhopoint Novo-Haze TX
투과율(Transmission), 헤이즈 측정
Complie to ASTM D1003(CIE C)
코팅이나 플라스틱 필름 측정에 적합
플라스틱, 필름 등 투명 재료에 적합
Novo-Haze TX Transmission Haze
The Novo-Haze TX Transmission Hazemeter offers fast and accurate measurement of the optical quality of plastic films and other transparent materials.
This instrument measures total transmission and haze according to ASTM D1003 (CIE C), the most important standard used in most QA applications.
Manufactured in direct response to industry requirements, the Novo-Haze TX is offered at huge savings compared to other instruments which contain additional superfluous test methods.
The instrument features an intuitive user friendly interface which minimises the test time and makes it an ideal choice for both QC and R&D.
Uncompromising design, high quality materials and European manufacture make the Novo-Haze TX the ideal choice for any laboratory or QA environment.
At 50% of the price of the market leader for only measuring to this standard (ASTM D1003, CIE C), the Rhopoint Novo-Haze TX represents huge savings without compromising measurement accuracy.
What is Transmission Haze?
TThe Novo-Haze TX transmission hazemeter quantifies the optical qualities of transparent materials. The two most important aspects are:
1. Transmission — a measurement of the total amount of light that passes through a material that is influenced by absorption and reflective properties.
In the plastic film industry the transmission measurement is related to the opacity of the material and/or the hiding power of the applied coatings.
2. Transmission Haze — a measurement of the light scattering characteristics of a material. Haze can be due to suspended particles or contaminants within a sample or fine surface texture & contamination.
Haze measurement can be used to quantify the optical characteristics of  plastics and packaging films.
In packaging applications hazy films may reduce a consumer's quality perception as packed products can look cloudy and indistinct. For plastics with haze the visibility of the test material becomes more apparent and the contrast of viewed objects is reduced.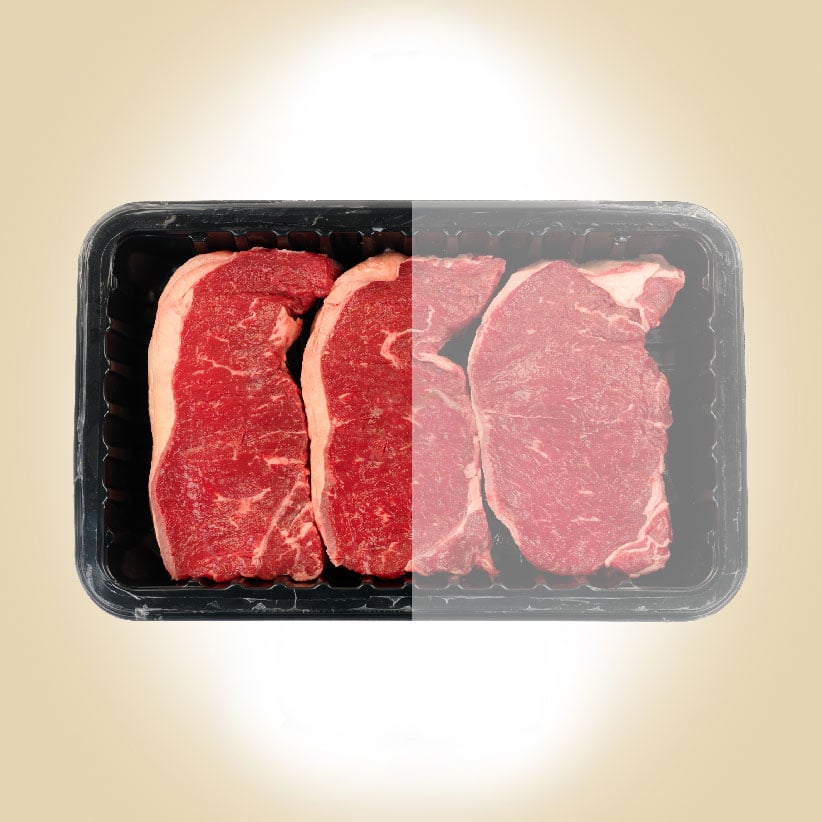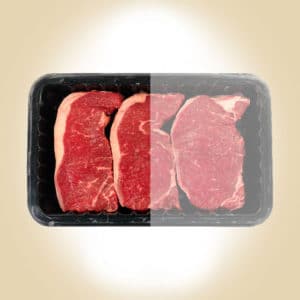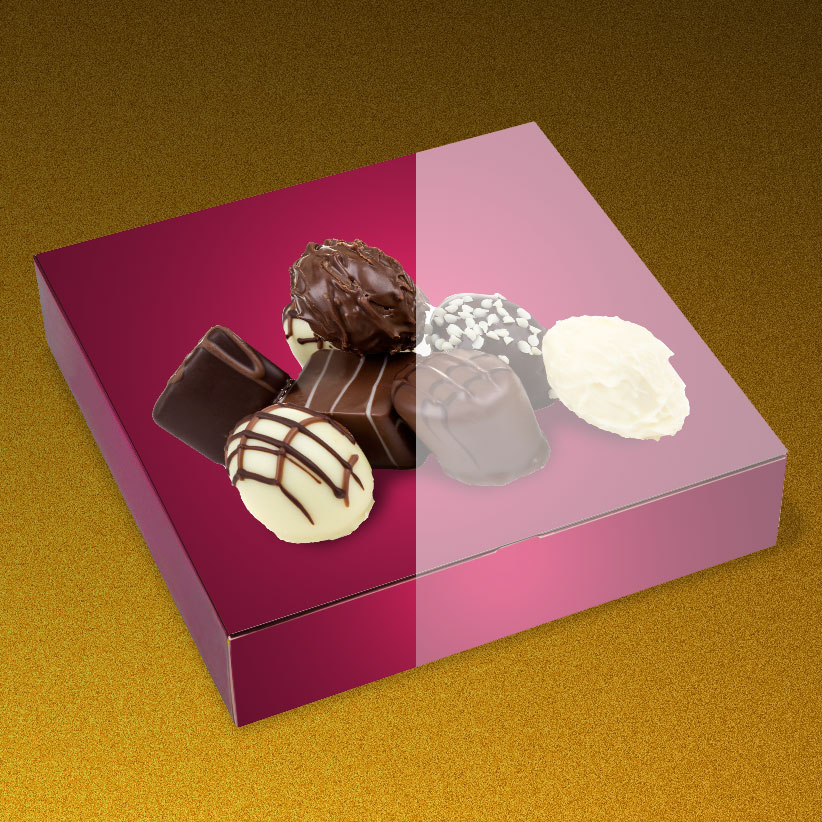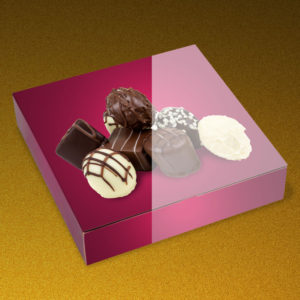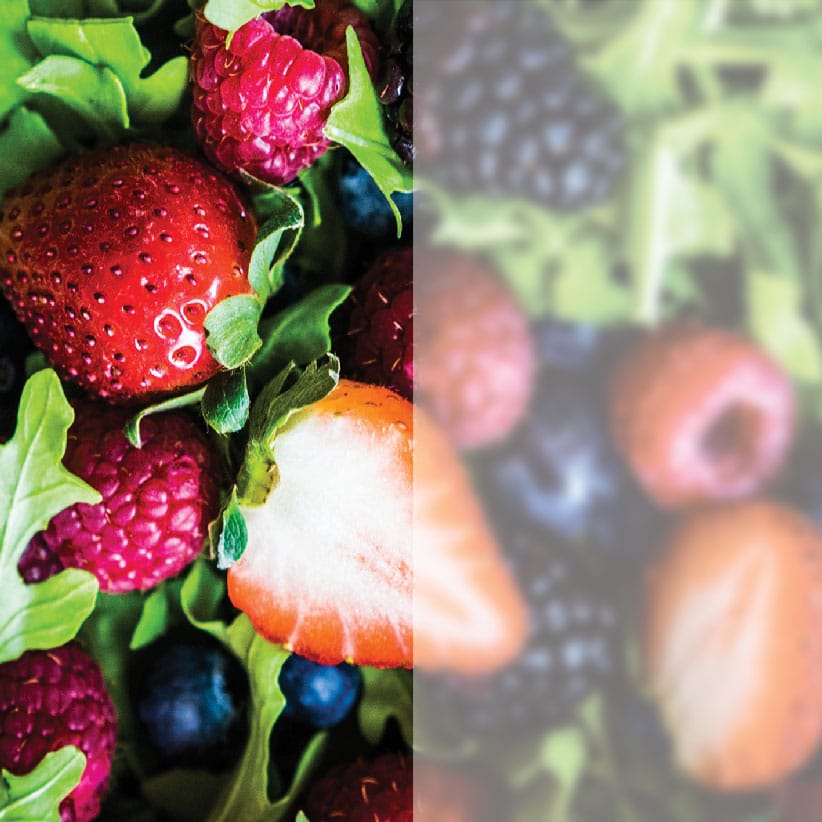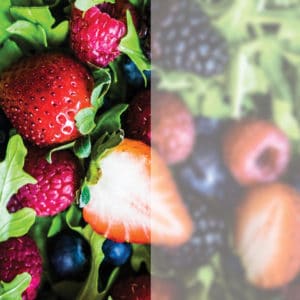 Left Side: Viewed Through material with low haze
Right Side: Viewed through material with higher haze.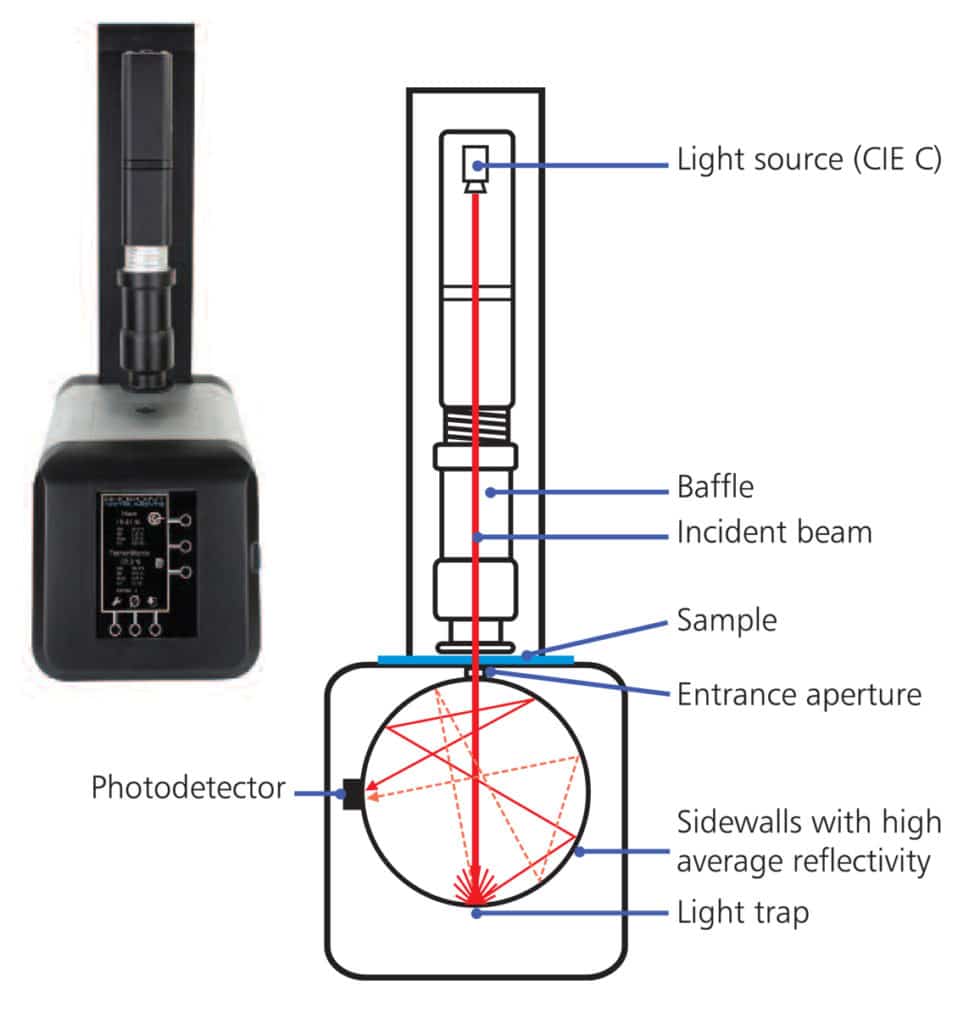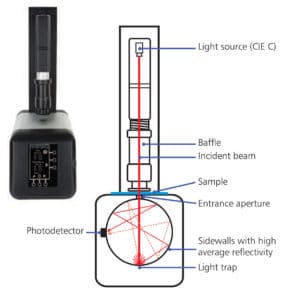 User Interface
The Novo-Haze TX has an intuitive touch sensitive interface making it incredibly easy to use. There are no complicated menu structures – all measurement functions are accessible from one screen.
Single touch button or the footswitch can be used to initiate single measurements or automatic measurement mode.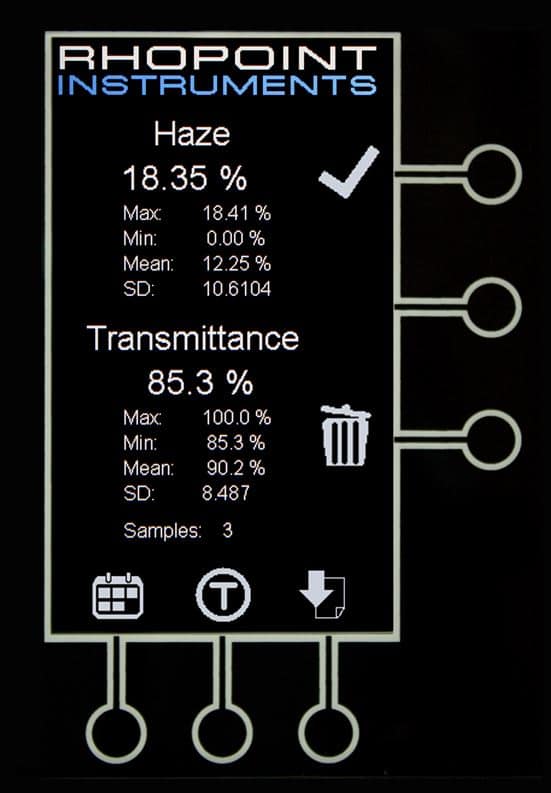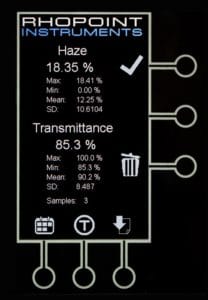 At the end of the test the percentage of Haze and Transmittance are shown on screen.
If multiple tests are performed, statistics for the batch will be displayed and can be printed to the results printer to keep with retained samples.